Asalaamu Alaykum Sisters!
We pray your Eid days went very well inshaAllah!
We're getting so excited for Hijabi Fashion Week, which is coming up in just a couple more weeks! We
invited sent out our invite
last week, but we've made a small change in the themes, since then. We've made
DAY 3
our "
Break the Rules
" day! Here's the description:
Day 3 -- Break the Rules

:

A stylish hijabi can look good in anything, even when she's breaking the rules! Pick a fashion/style rule you always follow, and show us how you'd break it in style! (Any style rule may be broken, except the Islamic criteria for hijab).
So, what does it mean to break the rules? Well think of it this way: there are always rules in fashion and the way we dress, whether we follow the latest trends or create our own independent styles. For example, one of my personal style rules is to never wear khakis with white shirts, outside of work/school. During HFW's Day 3, I might try wearing a khaki-white outfit, but with a dash of color so that it still shows my personality.
Other common fashion or personal rules to break include: never wear socks with sandals, avoid wearing too many prints at one time, etc. Do you usually wear neutral colors? This time, throw on a splash of bright color! Hate punk style? Show us how YOU would make it work!
You see,
Break the Rules
day is about challenging yourself to maintain your unique style personality and modesty, no matter what style you wear. Go outside your comfort zone and take us with you!
Here are a few examples of rules being broken in super-style'n ways:
Thought brown and black were a no-no? Think again!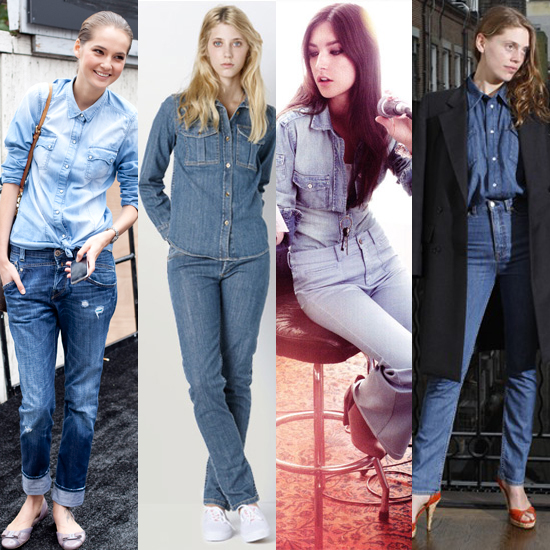 Avoiding Denim on Denim? Tell us how you'd break this rule and make it your own!
----------------------------
In other news: InshaAllah, we'll be publishing our HFW Registration Form and Rules for Participation, soon! We announce updates via
Facebook
and
Twitter
, so make sure you're following along! It'll be Hijabi Fashion Week in no time! :D